...I've become partial to roomy vehicles. My current family mover, the Pontiac Montana is alright,
for now
. Which brings me to the wagon of all wagons, the Nissan Stagea.
It's latest incarnation, the M35, is pretty sedate and included a change from the RB series engine to the VQ. Available with either a 2.5l or 3.0l V6, and certain variants made 4wd and HICAS available.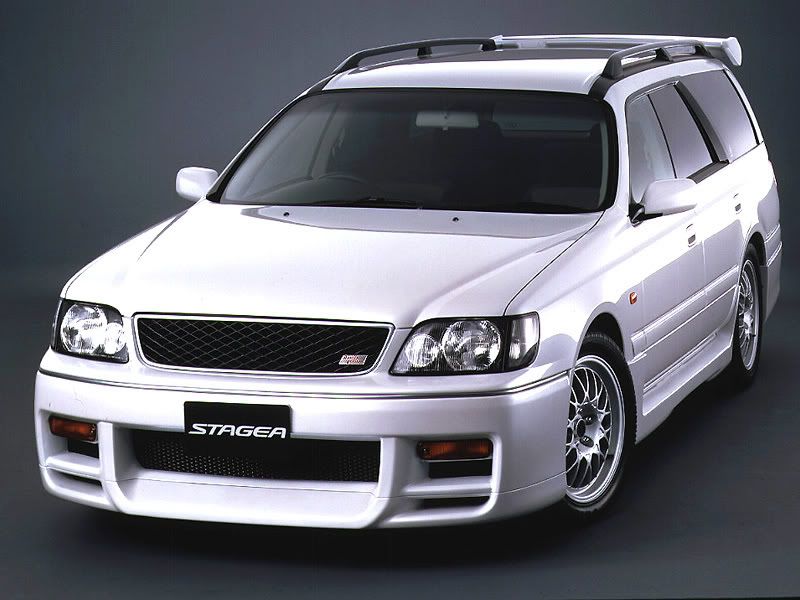 The WC34 ran from 1996-1998 as Series 1 models, and 1998-2001 as Series 2. Series 1's had the RB series engine, in a 2.0l and 2.5l capacity. Models were available in 2wd and 4WD similar to the GTR's. Series 2 models got a mild face lift, the NEO derivative of the RB engines and again available in 2 or 4wd. The big dog, the Autech 260RS Stagea, was available with the 280 HP RB26DETT and the ATESSA-ETS AWD system lifted from the Skyline GTR. IT was also equipped with Brembo brakes.
An interesting version was the JDM-Option Magazines R33 GTR based project car, the Speed Wagon.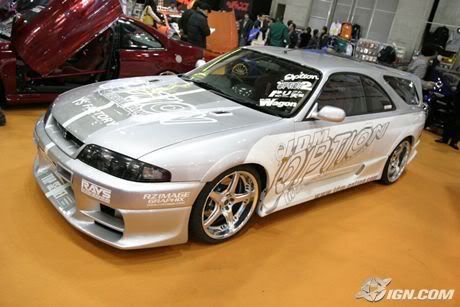 One of my all time favorites, and I'm not much of a fan of conversions, is a R34 GTR converted 260RS, a "real" R43 GTR Wagon,